Alumni Newsletter - December 2019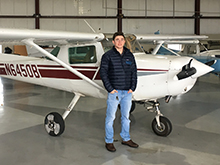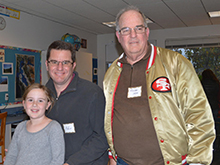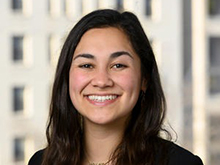 Left to right: Jake Levine '14 at Purdue's Aeronautical Engineering Program; Three generations of the Koss Family - Adam '90, with dad and daughter, at our Generations Celebration last week; Natalie Spievack '10 beaming in her work environment. Read the tidbit below to see why!
We are so happy to bring you the latest Wornick alumni update! First of all, we wish you a very happy beginning to the holiday season, and time with loved ones! For those of you still in school, good luck with finals!
Check Out Our Alumni Web Page!
In case you missed it - we have launched our new alumni webpage with quotes and highlights. Please visit and share! There is a Google form where you can submit your exciting tidbits, get involved and stay connected. You can also follow us on Twitter, Instagram, Facebook, and join us on LinkedIn. We are getting some terrific responses from alumni and hope to engage with more. It is always exciting to hear what you are doing!
Alumni Committee Forming and Event Planning
Cantor Doron Shapira, Sarah Blake and Mina Bressler, all current Wornick parents, are excited to help us form an alumni committee to help plan events and give alumni of all ages an opportunity to grow your networks. Please be sure to connect with us on social media or email us at alumni@wornickjds.org to get involved!
Alumni in high school and college are warmly invited to come ice skate and have fun with friends at the rink in San Mateo's Central Park on Thursday, January 2 from 7-9 pm. Please register on our website at wornickjds.org/visit and let us know if you can come!
We are planning to have an event for the 21+ crowd in spring! Let us know if you are interested in attending and/or planning.
We Are Hiring!
Wornick is hiring! We have openings for an Advancement Associate and an Information Technology Specialist. Please visit our website for more information.
Feast Your Mind Keynote Speaker and Alumni Giving Match Announced!
We are so fortunate that this year, an anonymous donor has offered a 1 to 1.5 match! For every $100 donated, it will be matched with $150. There is a deadline - so don't delay, give today at wornickjds.org/supporting-wornick.
Save the date of March 22, 2020 for our Feast Your Mind event with keynote speaker, Jewish hero and 9-time Olympic gold medal winner Mark Spitz! We are delighted to welcome him to our Wornick community. Tickets will be available in early 2020. For more information, email development@wornickjds.org.
Alumni Tidbits
• 2016 alumnae Julia Green and Anabelle Gutman spent time last year in India as part of an inaugural program to help students plan learning trips abroad at Design Tech High School. From start to finish, they researched, planned, raised funds and traveled with great success and the desire to return.
• Mazel Tov to Lauren and Joel Abelson '94, on the birth of their twins Elle Noa and James Harris. Grandparents Mark and Gilah are thrilled!
• A hearty Mazel Tov also goes to the entire Maller family as Sam Maller '05, is engaged to his bride-to-be Avery Hartman.
• Natalie Spievack '10 is beaming! She is currently working in Washington, DC at the Urban Institute, a non-profit social and economic policy research organization. She is working on issues related to education and workforce development. She is still close with several of her Wornick friends, and when she comes back to visit California, they often reminisce about their time in school together. Kol Hakavod Natalie!
We are so fortunate that Wornick students (current and alumni) are supported, challenged and inspired to become their very best selves - confident young adults with the desire and skills to change the world. As we move into the next generation, we encourage you to continue supporting of the school, stay in touch, arrange a visit, and come see how we have grown up too. We'd love to have you!
©2019 Ronald C. Wornick Jewish Day School
800 Foster City Boulevard, Foster City, CA 94404